Bradley A. Cherry,
Oral Surgeon Jacksonville, St. Augustine, Ponte Vedra, St. Johns
Thank you for visiting Bradley A. Cherry,
Oral Surgeon for Jacksonville, St. Augustine, Ponte Vedra, St. Johns and Palatka
. As an Oral Surgeon, Dr. Cherry and his team specialize in a wide range of procedures, from
wisdom teeth removal
to
jaw surgery
. Dr. Cherry also treats facial pain, misaligned jaws and facial injuries suffered by accident victims. He performs
bone grafts
, places
dental implants
, and surgically corrects
cleft palate
and
cleft lip
. He treats patients with
oral cancer, tumors and cysts of the jaws
. And he performs
facial cosmetic surgery
. We recognize the trust and confidence you must have in an oral surgeon, and we will do our very best to make sure your expectations are met and exceeded. We will make your visits with us as comfortable and convenient as possible. Our commitment to your needs and concerns is our highest priority.
Schedule Your Appointment or Consultation Today!
Oral Surgery Procedures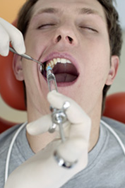 Wisdom Teeth Removal
Removal, recovery and aftercare
Have you ever worn a pair of shoes that were too snug? Perhaps you can tolerate them for a bit, but after a while your feet swell and just plain hurt. This is the general idea as to why wisdom teeth can be problematic. Your mouth is...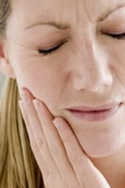 Extractions
Why, how and where it's done
Tooth extraction is the removal of a tooth from the mouth. Extractions may be performed because of decay and broken down teeth that cannot be restored. Extractions may also be used to remove teeth to make room for orthodontic treatment.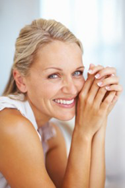 Dental Implants
An option for replacing missing teeth
Dental implants are artificial tooth roots used to support a restoration for a missing tooth or teeth, helping to stop or prevent bone loss in the jaw. The dental implant procedure is categorized as a form of prosthetic...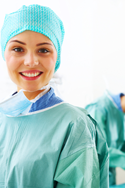 Jaw Surgery
Moves your teeth and jaws into a new position
Orthognathic surgery is needed when jaws don't meet correctly or if the teeth don't fit with the jaws. Teeth are straightened with orthodontics, and corrective jaw surgery repositions a misaligned jaw. This not only improves...
Downloadable Patient Forms
New-Patient Registration Form

→
Privacy Policy (HIPAA)

→
Financial Policy

→
From the Blog
Though much of dentistry involves the outward structures of the mouth, and most dental procedures can be performed with a local anesthetic at most, there are certain conditions that affect the underlying structures of the teeth, gums and jaw, as well as other areas of the face and the skull. These conditions require the specialized […]
As you may have noticed over the past week we had a "coming soon" page with a countdown clock that replaced our website. Today we are pleased to announce that we are unveiling our new site! A lot of work has gone into making our website more functional and easier for you to access information, […]
Ask Dr. Cherry
What is typical recovery time after wisdom tooth extraction?
Although no two patients are the same, we expect a full recovery three to five days after a routine...
Read full answer

→
Do I have to be referred by a dentist to schedule an appointment?
You are not required to have a referral from a dentist; however, it is...
Read full answer

→
If I'm not in pain, why do I have to return for a follow-up appointment?
We don't expect our patients to have complications after an oral-surgery procedure...
Read full answer

→
View All Frequently Asked Questions