[frame align="none"]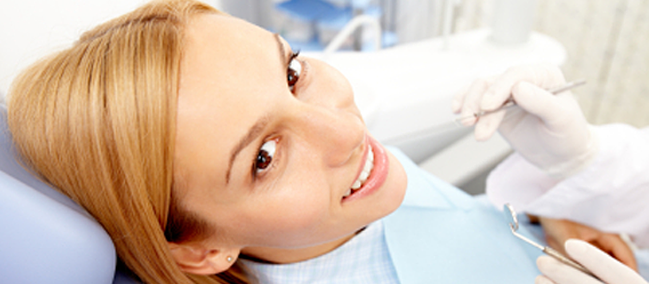 [/frame] Though much of dentistry involves the outward structures of the mouth, and most dental procedures can be performed with a local anesthetic at most, there are certain conditions that affect the underlying structures of the teeth, gums and jaw, as well as other areas of the face and the skull. These conditions require the specialized knowledge and skill of an oral surgeon.
What is an oral surgeon?
An oral surgeon is a dentist who has taken additional training in order to correct defects in, treat injuries to or improve the appearance of the teeth, mouth, jaw and face. An Oral surgeon may also be called maxillofacial surgeons.
What does an oral surgeon do?
An oral surgeon performs oral surgery – that is, surgery on the teeth, gums and jaw. Many also perform surgeries on the structures of the face.
Perhaps the most common procedure performed by oral surgeons is the removal of wisdom teeth. Others include removal of teeth and preparation of the jaw for dentures, correction of cleft lips or cleft palates and treatment of facial fractures.
Oral surgeons are specially trained in the use of anesthesia, so their choices range beyond local anesthetic to general anesthesia and intravenous (IV) sedation. Most oral or dental surgery is performed on an outpatient basis.
Who should see an oral surgeon?
Most people are referred to oral surgeons by their dentist or doctor for further diagnosis and treatment of a disease, injury or condition affecting the mouth, teeth, jaw or face.
Possible conditions warranting consultation with an oral surgeon include:
[note color="#f1fafe"] [list style="check"]
[/list] [list style="check"]
Temporomandibular joint (TMJ) problems
[/list] [list style="check"]
Facial fracture, laceration or injury
[/list] [list style="check"]
Cleft lip, cleft palate or other birth defects of the face and mouth
[/list] [list style="check"]
Malformations of the face resulting from disturbances in jaw development
[/list] [list style="check"]
[/list] [list style="check"]
[/list] [/note]
What should I look for in an oral surgeon?
Your oral surgeon should be experienced in caring for your particular condition. Although oral surgeons undergo extensive training and have the educational background to handle a wide variety of problems affecting the mouth, teeth, jaws and face, most oral surgeons will have more experience in a particular area of the practice. If you can, find one who has experience in the procedure you need. Keep in mind, however, that every situation is different, so your oral surgeon should also be able to discuss your particular case in a way that makes you comfortable and confident.
After completing dental school, oral surgeons complete a surgical residency in a hospital. During the years of this residency, they undergo training in a variety of related areas, including plastic surgery and anesthesiology. Oral surgeons are examined and certified by the American Board of Oral and Maxillofacial Surgery (ABOMS). They may also join the American Association of Oral and Maxillofacial Surgeons (AAOMS), a voluntary organization whose members agree to comply with its stringent standards for practice.